European Regulatory Science on Tobacco: Policy implementation to reduce lung diseases – The EUREST-PLUS Project.
Background 
Smoking and other forms of tobacco consumption are considered the single most important cause of preventable morbidity and premature mortality worldwide. Efforts to reduce the devastation of tobacco-related deaths and illness in the EU consist of the Tobacco Products Directive (TPD), and the on-going implementation of the WHO Framework Convention on Tobacco Control (FCTC).
Main objective
The main objective of EUREST-PLUS is to monitor and evaluate the impact of the TPD within the context of the FCTC ratification at a European level. These articles in the TPD address issues of tobacco product ingredients, additives, reporting, packaging, labelling, illicit trade, cross border sales, and e-cigarettes.
Methodology
To achieve the main objective of the project four specific tasks were identified and the corresponding methodology of each was defined:
The psychosocial and behavioural impact of TPD implementation will be evaluated through the creation of a cohort study of adult smokers in 6 EU MS (Germany, Greece, Hungary, Poland, Romania, and Spain) in a pre- vs. post- study design.
Support for TPD implementation will be assessed through secondary dataset analyses of the 2015 Special Eurobarometer on Tobacco Survey (SETS), and through trend analyses on the merged datasets of the 2009, 2012 and 2015 SETS datasets.
Changes in e-cigarette product parameters (technical design, labelling, packaging and chemical composition) following implementation of Article 20 of the TPD will be documented.
The pooling and comparisons across both other EU countries of the International Tobacco Control (ITC) Project and other non-EU countries will be performed to enhance innovative joint research collaborations.
Workpackages
WP1. Coordination (WP Leader: ENSP).
WP2. Longitudinal Cohort Study on Tobacco Control in the EU: Wave 1 (WP Leader: UW).
WP3. Longitudinal Cohort Study on Tobacco Control in the EU: Wave 2 (WP Leader: UOA).
WP4. Cross-country analyses of ITC cohorts: EU and non-EU pooled analyses (WP Leader: KCL).
WP5. Secondary analyses of the Special Eurobarometer on Tobacco Surveys (WP Leader: UOC).
WP6. Assessing e-cigarette product compliance to the TPD (WP Leader: DKFZ).
WP7. Maximising impact through communication and dissemination (WP Leader: ERS).
Duration
36 months: from 01/2016 to 12/2018.
Funding
Grant No. 681109. European Union's Horizon 2020 Research and Innovation programme (€ 2,325,545).
Principal investigator and coordinating centre
Dr. Constantine Vardavas, European Network for Smoking Prevention.
Partners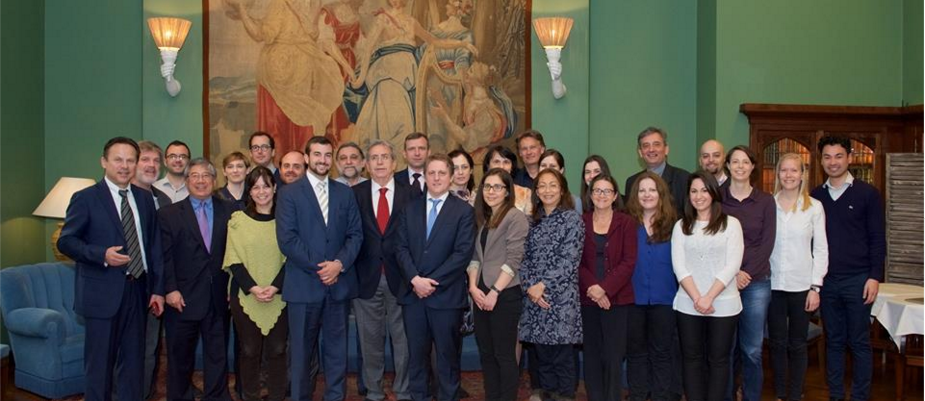 Web: www.eurestplus.eu
Twitter: @eurestplus