The Second ENSP International Conference on Tobacco Control will take place in Athens, Greece from 24th to 26th of May.
Themed "Bridging science and policy for better tobacco control strategies", the conference aims at sharing high level valuable information and practices, as well as providing delegates with a space to meet and network with like-minded colleagues.
Abstracts/symposia proposals must be submitted online by 15th of February 2017.
Accepted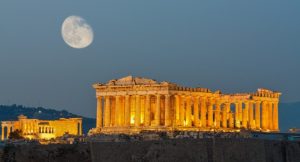 abstracts will be published in a supplement of the May 2017 edition of the ENSP journal, Tobacco Prevention & Cessation .
Notice of selection will be given no later than the 1st of March 2017, including the time of presentation in the conference.
Online form for abstract submission: https://www.enspconference.org/call-for-abstracts/
+ Information: Conference website www.enspconference.org
email: info@enspconference.org

Comparteix-lo a: