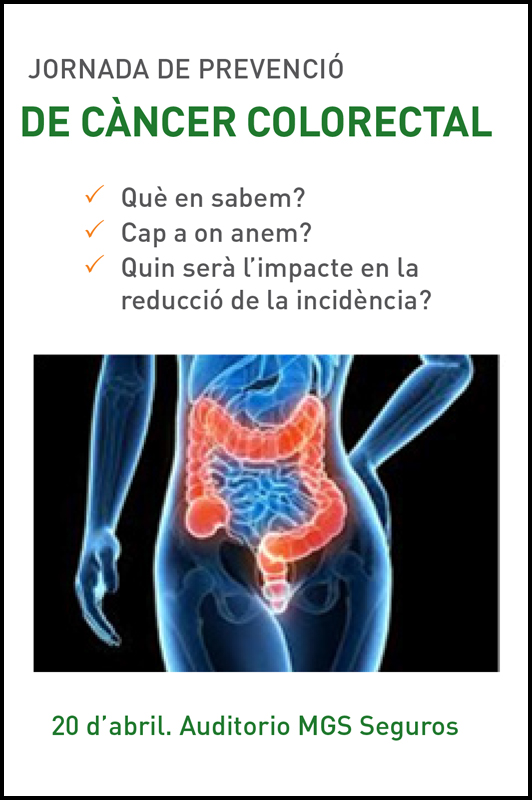 Various professionals from the oncology area met during the Colon Cancer Prevention Day to discuss the means of prevention of this disease. The event was also attended by Pau Donés, a popular Spanish singer, who gave his perspective as a person suffering from the colon cancer. In an in-depth interview, guided by the journalist Antoni Basses, the artist explained his experience as a patient and the relevance of the patient-oncologist relationship. He also stressed out the necessity to talk about cancer openly and naturally.
Throughout the day, there were various talks from medical experts and health professionals who have valued the importance of raising the awareness of prevention to all people involved in the health system (primary care doctors, hospital staff, pharmacists, oncologists …).
Professionals in the field such as Dr. Toni Castells (medical director and co-coordinator of the Early Detection Program for corectal cancer in Barcelona), Dr.
Josep A. Espinàs (coordinator of the Cancer Screening Office of Catalonia), Dr. Corrado Magnani (coordinator of the Cancer Screening Program of Piedmont,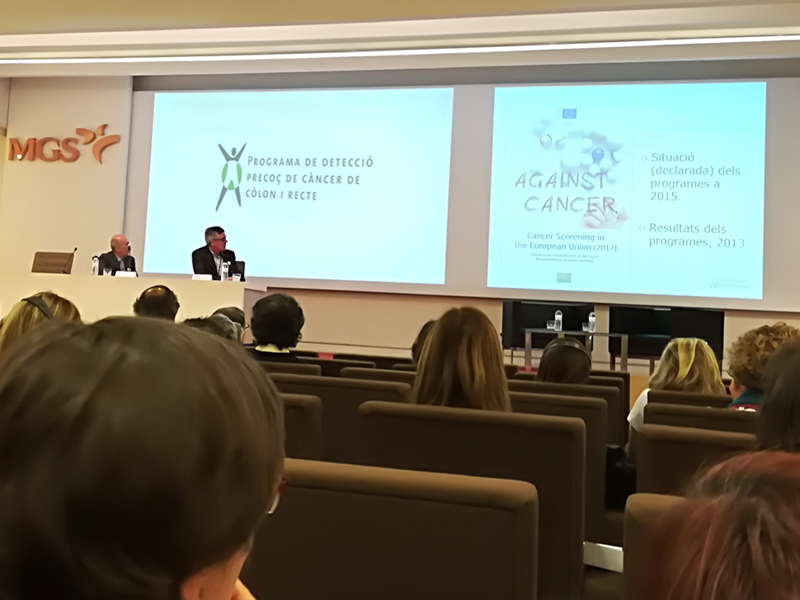 the Nord-East area Italy), among others, have made presentations regarding the disease of colorectal cancer and the models of primary, secondary and tertiary prevention.
Mr. Antoni Basses has directed the event. The conference was organized by the Catalan Institute of Oncology (ICO), the AECC-Catalonia against Cancer of Barcelona, and the Oncology Master Plan of the Health Department of the Generalitat.