Do you want to quit smoking? We can help!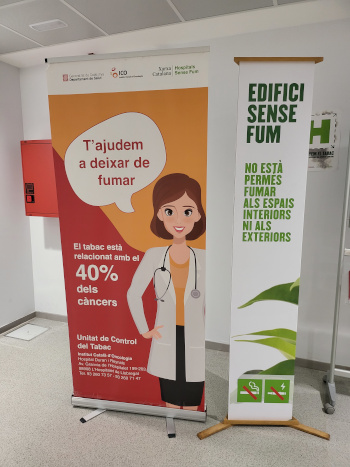 If you currently smoke, quitting is probably the most important thing you can do to improve your health.  If you are thinking about quitting smoking, congratulations! You have made a great decision for you and for those around you.
Here you will find all the benefits of quitting smoking.
The following resources and advice can help you quit:
Practical advice on quitting smoking
Before you quit smoking
 Write down the reasons why you want to quit smoking (health, saving money, family and loved ones, dependence) and contrast them with the reasons why you are still smoking.​
 Plan and set a day to quit smoking or "Quit Date".
 Get rid of any tobacco and tobacco paraphernalia that you have around (ashtrays, pipes, etc. ).
 Track and write down all the cigarettes you smoke for 2-3 days and think about what you will do when you are not smoking anymore.
 If you smoke, do it outdoors and not indoors.
 Analyse your nicotine dependence to assess if you would benefit from pharmacotherapy treatment (e.g. Nicotine Replacement Therapy).
From the "Quit Date" onwards
Drink lots of water and fruit juice, preferably natural and high in Vitamin C.
Reduce your consumption of alcoholic and stimulant beverages such as coffee or tea as much as possible.
Exercise regularly.
Practice hobbies that you find enjoyable and distracting.
Practice breathing and relaxing exercises.
Do you want to know your nicotine addiction level?
If you need help to quit smoking, you can get in touch with us.  ​