Tackling secondhand tobacco smoke and e-cigarette emissions: exposure assessment, novel interventions, impact on lung diseases and economic burden in diverse European populations – The TackSHS Project
Background
Exposure to secondhand tobacco smoke (SHS) has been classified as a "Group  1 carcinogen (known human carcinogen) by the International Agency for Research on cancer (IARC) and has been shown to have adverse health effects on adults and children, including heart disease and respiratory disorders. Electronic cigarettes (e-cigarettes), the most common "electronic nicotine delivery system", have irrupted in the past 5 years with sales volumes increasing considerably across the EU.
Main objective
The TackSHS Project will try to elucidate the comprehensive impact that SHS and e-cigarettes emissions have on the respiratory health of the European population and how health impacts vary according to socio-economic parameters with particular emphasis on specific vulnerable groups (patients suffering from pre-existing chronic lung diseases, heavy smokers, and other disadvantaged groups).
Methodology
By means of an integrated series of workpackages, we will investigate the determinants of SHS exposure, both assessed at the individual level and in the environment (pan-European survey and SHS assessment in 12 countries), the overall burden of disease caused (lung diseases and cardiovascular diseases), including the specific respiratory health changes in patients and healthy people, the economic impact of both mortality and morbidity caused by these exposures, the methods to characterize these exposures and novel interventions to reduce them. This comprehensive, integrated approach will enable significant step-change beyond the current state-of-the-art in understanding SHS and e- cigarette emission exposure. The participating partners have been at the forefront of cutting edge research in this discipline, with some collaboration between them in specific projects. The TackSHS Project will put together for the first time all these first-line research teams, and the conjunction of the WPs will result in a step forward to tackle exposure to secondhand tobacco smoke and e-cigarettes emissions.
Workpackages
WP1. Coordination and management (WP Leader: ICO)
WP2. Environmental assessment of SHS exposure in private settings and outdoor settings according to country-specific smoke-free policies and socioeconomic characteristics (WP Leader: ASPB)
WP3. Survey on secondhand smoke and electronic cigarettes  (WP Leader: IRFMN)
WP4 – Measuring for change: air quality feedback to reduce SHS exposure in the home and car (WP Leader: UNIABERD)
WP5.  Exposure to secondhand smoke and acute health effects in patients with chronic lung disease (WP Leader: TFRI)
WP6. Clinical impact of passive exposure to e-cigarettes emissions on the respiratory system (WP Leader: HCS)
WP7 Secondhand tobacco smoke in experimental and real-life conditions: comparison of methods of measurement.  (WP Leader: INT)
WP8. Secondhand exposure to emissions from electronic cigarettes: personal and environmental assessment in confined spaces (WP Leader: ICO)
WP 9. Attributable mortality and morbidity to secondhand smoke in Europe  (WP Leader: ISPO)
WP10. Economic impact of secondhand tobacco smoke on morbidity and mortality and Return on Investment of interventions (UPCT)
WP11.  Dissemination of project findings (ENSP)
Duration
48 months: from 11/2015 to 11/2019
Funding
Grant No. 681040. European Union's Horizon 2020 research and innovation programme (€ 2,987,793)
Principal investigator and coordinating center
Dr. Esteve Fernández, Catalan Institute of Oncology/IDIBELL
Partners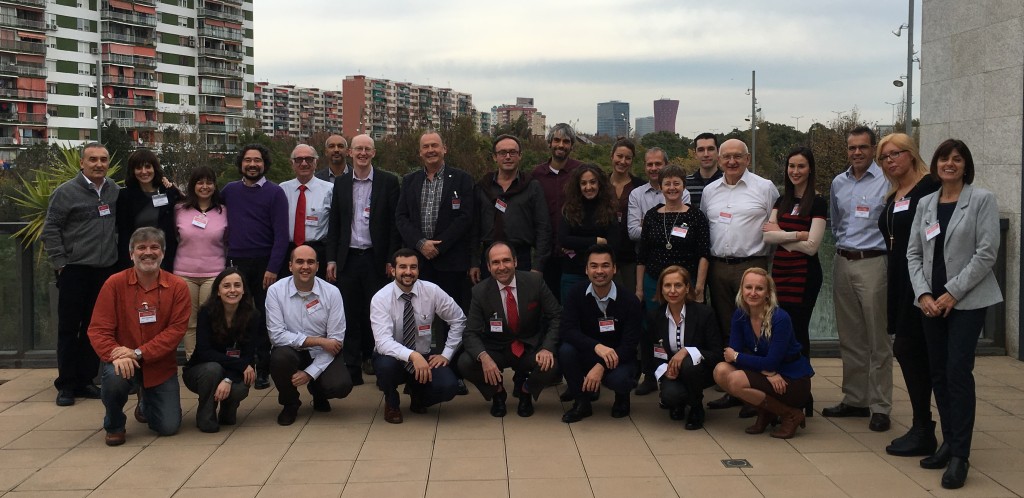 ---
Web: www.tackshs.eu
Twitter: @TackSHSProject