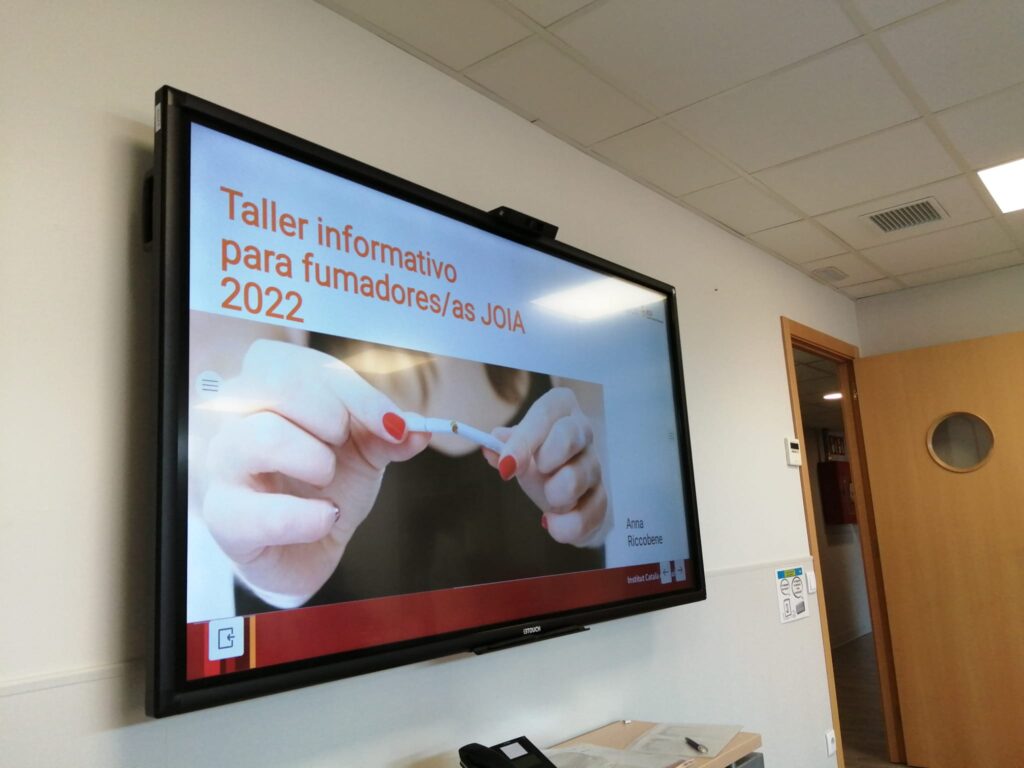 On May 10, the nurses of the Tobacco Control Unit (UCT) Clinic, Anna Riccobene and Marta Enríquez, held two informative-motivational workshops for smokers at the Joia Foundation. This non-profit organization offers insertion services to people with mental disorders in 10 centers in Barcelona. Specifically, the activity was held at the headquarters of Bac de Roda in the morning and afternoon.
The workshops provided information on tobacco addiction, including recommendations on healthy lifestyles contained in the "Code Against Cancer", clarified several false beliefs about tobacco products and gave recommendations to start a cessation process.
A total of 16 users of the foundation and 6 professionals participated. At the beginning of the two sessions, the reasons why these smokers smoke and why they would like to quit were assessed. In addition, their motivation to quit using the Richmond test and their nicotine dependence using the Fagerström test were assessed. At the end of the workshops, all attendees were given a measurement of carbon monoxide, lung capacity and lung age. All these activities will be accompanied by expert clinical support among participants who want to make a serious quit attempt.
This collaborative community activity with the Joia Foundation began in 2014, and aims to reduce the high prevalence of tobacco use among people with mental disorders. Evidence indicates that in this group, although they have a high prevalence of consumption of around 45-75%, intensive interventions are effective and achieve good abstinence rates.